Hellooo Everybody!
You see I had planned on doing a WIAW Wednesday post but my days have been all mixed up and I thought today was tuesday (aka the day I take all my photos) and anyways long story short the only photos I have are of the donuts Im about to show you below and a piece of toast with peanut butter and jelly. But hey I still wanted to participate in Jens awesome link up because it is my favourite blogging day of the week so I thought I'd switch thinks up and post a recipe!
PS. Regular Everyday Lyric posting will be back Monday! I don't mean to sound like a broken record but Im sorry!! This darn exam thing is getting in the way.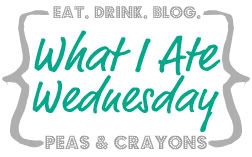 All right back to the donuts. Oh yes; the donuts.
Today I was feeling a bit stressed and there are two things I like to do when this happens; run and bake. So first I ran and ran and ran until I was tired. I had no clue how long it was I just wanted to run and think with no milage tracking what-so-ever. And then I baked; donuts to be exact! Not just any donuts.. healthy(er) vegan molasses glazed coconut donuts! Phew. That was a mouthful. These little guys were packed full of wholesome delicious ingredients and the only disappointment was I didn't make nearly enough!
Molases&Coconut Donuts
Makes 6 Donuts
Ingredients:
1 1/2 c Wholewheat Baking Flour
2 tsp Baking Powder
1/4 tsp Salt
2 tsp Cinnamon
1/2 c Honey
3/4 c Almond Milk
1 tsp Apple Cider Vinegar
1 tsp Vanilla
1/4 c Apple sauce
1/4 Coconut Oil
Directions
Preheat your oven to 350 degrees
Mix together the first 4 ingredients in a large mixing bowl.
Add your honey into the same bowl and combine.
Heat a small sauce pan over medium heat and whisk together the rest of your ingredients. Heat for about 3 minutes whisking occasionally.
Pour the almond milk mixture into your dry ingredients and combine.
Grease your donut pan or muffin tin (I used coconut oil to keep this vegan) and pour your dough into it.
Bake for 20 minutes or until a toothpick comes out clean. If you are using a muffin tin you can cut out a hole in the middle of your muffin to make it look like a donut!
Top with glaze immediately and then let cool before serving.
Then I topped these babies off with a coconut molasses glaze via Aris Menu! However I halved the recipe and used 3 packets stevia in place of the brown sugar.
Theres only two donuts left and I bet you can't guess who called dibs on it for tomorrow mornings breakfast ;)