Hollaaaaa
Today I wanted to do something a little different than my usual WIAW. Instead of sharing all the food I ate in a day I wanted to share with you some of my favourite LUNCHES!
Lunch used to be my least favourite meal of the day. I never knew what to have and usual just ended up snacking my day away. But that never felt satisfying. A few months ago I finally got into the groove of things and started rediscovering my love for lunch. Its so versatile. You can have breakfast, or dinner, or even snack like mentioned above!
Just a little disclaimer some of these will be a little more complicated than your typical throw together a sandwich and be done. However they can all be made the night before for things like work or school or just a busy day in general!
Lets get into the food now shall we?
Grilled Cheese
I love grilled cheese. Not to mention they are super quick and easy to make! You can even make them in the morning and than pack them up for lunch later on. Throw some veggies on the side and you've got yourself a perfectly delicious balanced meal!
Bread: My favourite bread to use is Ezekiel. Its a sprouted grain bread and is typically a lot less processed then say regular whole wheat bread. My absolute favourite Ezekiel for grilled cheese is Cinnamon Raisin! It creates the perfect combo of sweet and savoury.
Cheese: My favourite is Mozzarella but I also love marble or cheddar etc. from time to time!
Extras: Now this is where you can get really fancy. Some of my favourite additions are eggs, egg whites, avocado, berries, homemade jam, buffalo chicken… The list is endless!
Cinnamon Rasin Ezekiel bread, Mozzarella Cheese, Egg whites and veggies on the side. 
Cinnamon Rasin Ezekiel bread, Marble cheese and avocado with veggies on the side. 
Quinoa Stir Fry
Another favourite of mine is what I like to call a quinoa stir-fry. This one is perfect for people who are at work or school during lunch and want something easy to pack up! You can cook a big batch of quinoa and chicken for the week to make it easy to thrown in a pack for lunch!
To make: Cook your quinoa and top with avocado. Chop up some veggies and chicken and stir fry in a pan untill cooked through. Serve with a side of fruit for dessert!
Sauces: The first photo is simply mustard, garlic powder and a little stevia! The last photo is simply coconut amines (soya sauce alternative).
Chicken, Mustard sauce, green beans, quinoa, avocado, raspberries. 
Quinoa, avocado, chicken, red pepper, zucchini and coconut aminos. 
Sweet Potato and a Stir Fry
This is by far my favourite. Simply cook up a sweet potato and top with butter. Than serve with some sort of veggie and a chicken stir fry! The one above was chicken, zucchini and peppers in a homemade barbecue sauce and mozzarella!
Wrap
La tortilla factory low-carb high finer wrap, spinach, eggs, cheese and salsa!
Burrito Bowl
Spinach, chicken sausage, quinoa, black beans, tomatoes, salsa, cucumbers, onions and guacamole! 
Cauliflower Crust Pizza
This is actually a recipe from one of my fave Instagram's The Healthy Sweettooth!
I topped mine off with mozzarella cheese, onions, cilantro and barbecue sauce. So SO yummy.
And thats about all I have to share with you guys! Let me know if you like this style of post and don't forget to check out Jenns Link-up!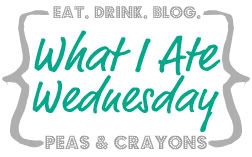 Adios Amigos!